The Deal You Have Been Waiting For
-Exclusive Fans Only Discount-
Save $100 Right Now with Coupon Code

VAXIS ATOM 500 1080P HDMI 
Wireless Video Transmission Kit
APP MONITORING Enabled (Up to 3 iOS devices)

HEVC H.265 Compression

HDMI Loop Through on TX/RX

Auto Scan for Optimal Transmission Frequency

Real Life Range Test 500ft +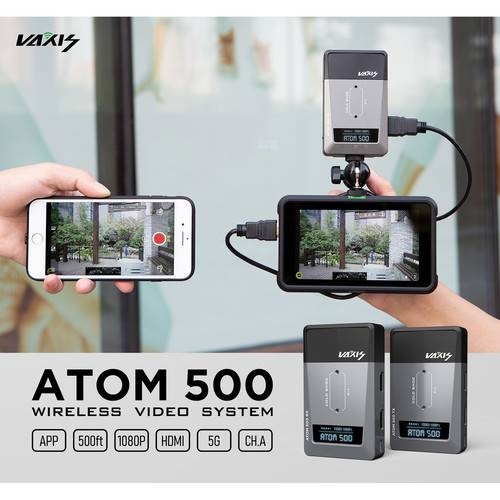 What Professional Filmmakers Say
Don't want a crowded video village with non-critical staff, ATOM 500 is a plug and play system that will push your video feed out to mobile devices so that everyone on set can see what's going on without being tethered. It is also a must have for directors that constantly move around for best shots.
From all kinds of gear I have used DPing on the original Narcos to boutique productions all over US, nothing is quite like what VAXIS ATOM 500. Now it's more important than ever after COVID-19. Great setup for your 6 ft distance shoot. Atom 500 will provide signal to 3 Phones or tablets as well as full size monitors.
The smallest yet most competent wireless video transmission kit ever used. APP monitoring turns mobile devices on set into director/ client monitor without breaking a sweat!The encryption mode also made sure this is compliant with high end clients.
What Else Have We Left Out?